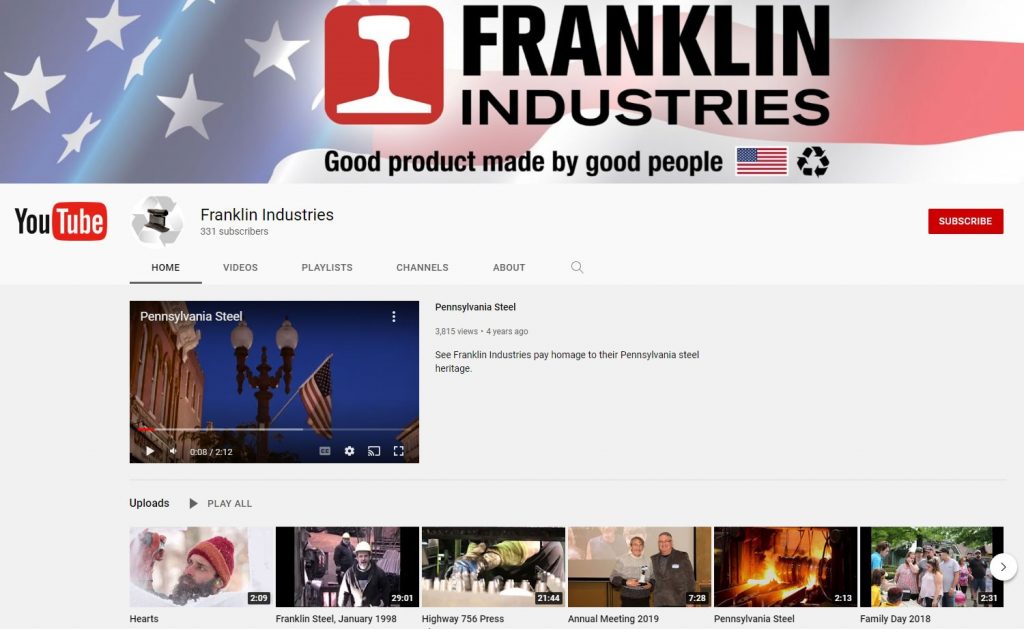 We have recently launched a YouTube channel.
Check it out so you can see some community activities, how-to videos for customers, vintage footage of the old days in the mill, and our popular "Pennsylvania Steel" video. Don't forget to like our videos and subscribe to our channel.

Visit our YouTube channel here.