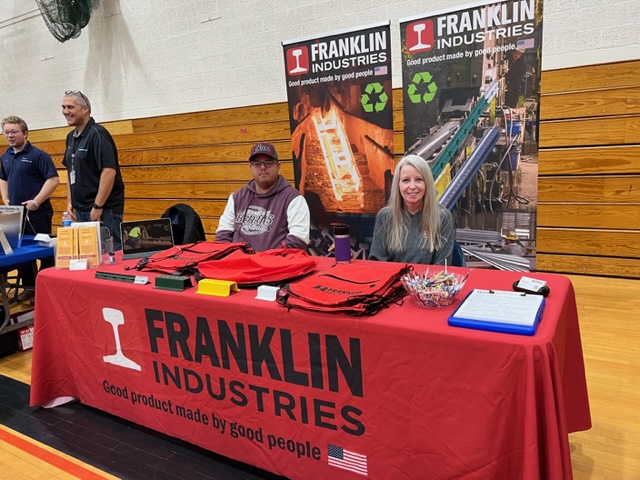 Franklin Industries participated in the Rocky Grove Jr/Sr High School Career Fair, among other local businesses, on November 10, 2022.
Juniors and Seniors from several local school districts attended this annual fair to learn about colleges, tech schools, and local career opportunities. The students asked a lot of questions as they were excited and eager to learn.
Our very own Lynn Brandt and Josh Scarborough represented the company and showcased what we at Franklin Industries do and what we produce. We also handed out pamphlets, candies, and the coolest bags at the fair!