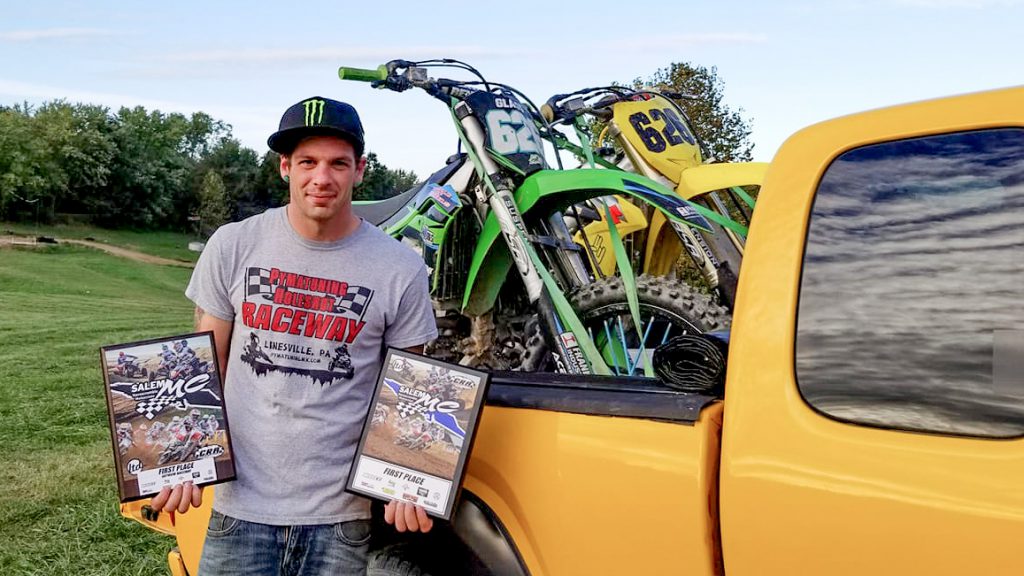 Jake Glass is a go-getting, never-say-die, all around good person. He is a fighter that doesn't quit trying to better himself. We think he embodies the fighting spirit of this 116-year-old mill. Therefore, we are proud to be a sponsor of Jake Glass Racing.
During a Franklin Ind. award ceremony, Jake found himself thinking about this year's sponsor line-up for his racing enterprise. Then came a crazy idea, he'd ask Franklin Ind. to sponsor him in Motocross.

He approached the Executive Committee to present his idea. They were looking for new and innovative ways to get the Franklin Ind. name out there. They liked the idea of supporting one of the Franklin Family and told them that they would need to think about it.

Despite many of his peers that said it would never happen. Franklin industries became a sponsor of Jake Glass Racing in April of 2018. Follow Jake on Facebook and Instagram to see where he is going to be racing next!