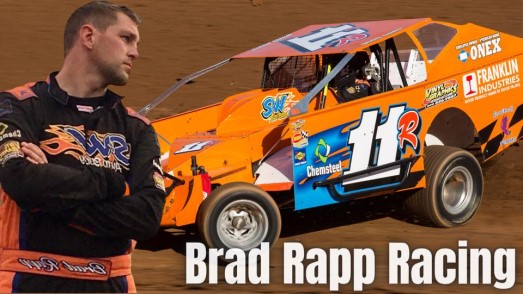 Brad Rapp, with his Number 11R dirt track car, is in his 17th season of driving full-sized cars.
Brad comes from a family that has been a huge part of the dirt track scene for several decades.
Catch him with our very own Don Smith serving on the pit crew on any given weekend at Michael's Mercer Raceway, Lernerville Speedway, Hummingbird, Tri City Raceway Park, Expo Raceway, Knox Raceway, Ransomville Speedway, Hummingbird Speedway, and the Trumbull County Fair. Follow Rapp Racing on Facebook for their racing schedule and results.